NAME : "Isaimani Nagore" M.M. YOSUFF
BIRTH PLACE : NAGORE
DATE OF BIRTH : 07-04-1935
EDUCATION : National High School, Nagore
EXPERIENCE
40 years of musical exposure and experience in Carnatic & Devotional Music.One of the few Islamic Devotional Singers who has a vast exposure on Carnatic.
GURU KULAM
5 years of Gurukulam from Nagore S.M.A.KADIR
(Nagore Darga – Asthana Sangitha Vidwan)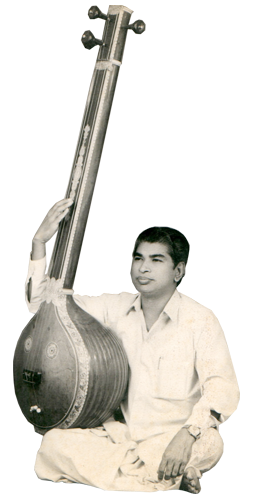 ARANGETRAM
at Nagore Darga – at the age of 23.
DIPLOMA
"Isaimani" From TAMIL ISAI SANGAM, Annamalai Mandram, Chennai in the year 1958.
"EzhisaiSelvar" at Secretariat Association, Chennai.
LIVE CONCERTS
All Over TAMIL NADU, KARNATAKA & MAHARASHTRA, SRI LANKA, SINGAPORE & MALAYSIA.
PROGRAMS : Cinema, Tv, All India Radio
SPECIALISATION : CARNATIC DEVOTIONAL
A professionally qualified musician having 50+ years of experience.